What a dork I am, I am.
I accidently posted this to my normal journal the first time. OOPS!


General

Name: Say-ruh
Age: 18
Sex: girl, last time I checked.
Location: Austin, Texas
Explain your username: my sister (ringringits4u) and I have been called "the squirrells" since my debut. Especially me because I had extremely large cheeks as a baby (they're still kinda chubby, but not nearly as much). That's the skwrl part. The 2... well, there's two of us and she's older than me. The youngest of two squirrells = skwrl2!

Favorite
Color: black, maroon, red
Bands: There are entirely too many. But, they include Garth Brooks, Staind, The Beatles, Ricky Calmbach, Pauline Reese, Triggerfish, Freebleeder, RainSliver, Dixie Chicks, Alabama, Kevin Fowler, Stealing Silence, etc etc etc
Movies: Remember the Titans, Sweet Home Alabama
Food: TexMex and cheeseburgers, but not together.
Day of the week: Friday!!!
Thing to do for fun: Sleep, as sad as that sounds. A close second would be going dancing... country dancing.
Vegetable: Asparagus... or spinach.

Other
- What's your favorite thing about yourself? Physically: hair, eyes, boobs and butt, legs; Other: brains, my goal-orientedness, klutzy-/ditzy-ness.
- What's your least favorite thing about youself? Physically: arms, stomach occaisionally; Other: procrastination
- What makes you unlike other people? I like to think I'm eclectic. On one hand, I'm in welding, I'm raising a goat, I wrestled (greco-roman) for three years, I own a pistol (Ruger KP-95) that I use in pistol shoots, I like hunting, I plan on getting dirty for a living (ranching and owning a large animal vet clinic). On the other hand, I can be extremely girly - I take 20-45 minute showers, I don't put on tons of make-up - mainly eye gunk and lip gunk - except when I go out (although then it's not a lot, it's just more dramatic), I like dressing girly, I like the whole flirting thing, I'm TERRIFIED of roaches... And then I have a broad taste in books and music and movies and clothes and all that fun stuff.
- What's your opinion on homosexuality? Not for me, but if it's for you, go for it.
- Who would you share your toothbrush with and why? In extreme cases, family and close friends (which includes a sig. other).
- Why we should vote you in? Why not?
- What is one thing about you that people would consider "weird"? That I'm not a tank. When people hear I wrestle, they automatically get this image of Chyna or something. That ain't me!
- Name something that you feel strongly for. the more detail you write, the better chance is that you'll get in because we'll know you didnt just bullshit this question. Having to explain myself. Being a teenager in Austin, most of my peers have a different political offiliation and different political beliefs than me. When asked about my views, I'll tell a person, and they'll demand an explanation. I don't mind an explanation, but then they go off on me, usually telling me how my way of thinking is wrong and their's is right or, just outright badmouthing my opinion (I've had someone tell me my opinion is stupid. I shoulda said, "Your mom is stupid." hahaha! But I didn't). I feel that I shouldn't have to explain myself or my views, especially if there's a good chance the person I'm explaining to is just gonna shoot it down anyway.
Yes, I know this is weak, I think it is anyway... but most of the stuff I feel strongly about is political. Ironic?
- What is your definition of being an unusual soul? Someone who's true to themself and doesn't do something because "everyone else is."
- What do you hate more then anything else in the world? roaches.
- What's your favorite word, and why? Tigre... it just rolls off the tongue.
- Do you sing in the shower? Yup... if I'm awake enough.
- Are you for or against drugs? If you want to do it, go ahead. But please do so in moderation and don't kill me or someone I love.
- Where did you find us? My seestar (ringringits4u)
- Promote at least twice Okay. :)
- 2-5 pictures This is the fun part!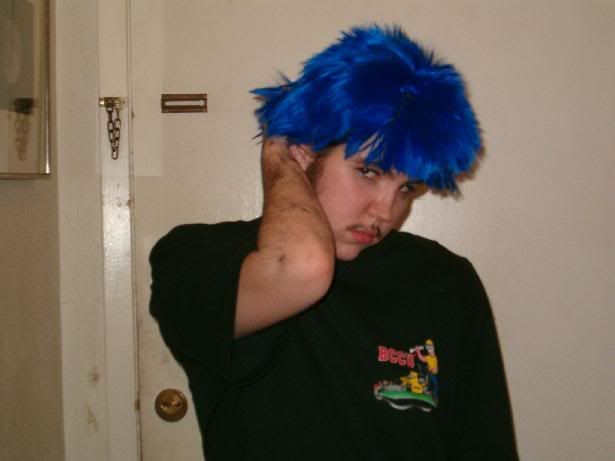 Me as a boy.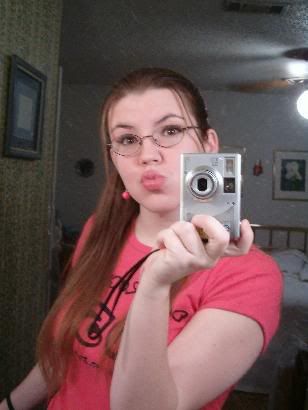 Kinda girlyish.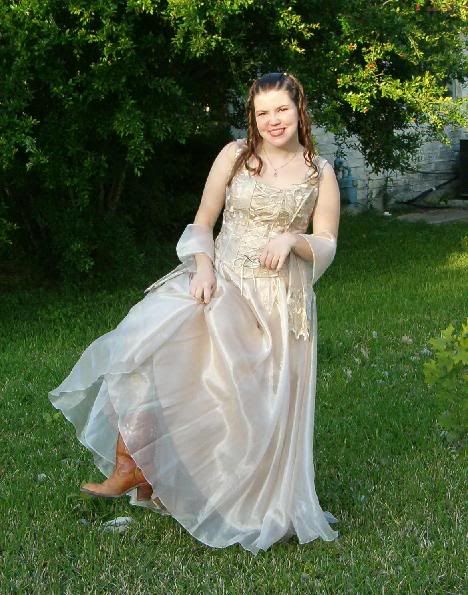 Prom 2004



Halloween 2004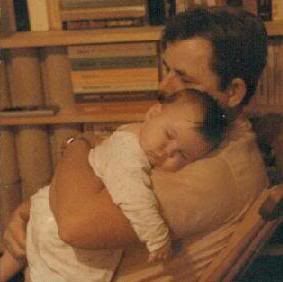 Me as a baby (note the cheeks) on my dad.